At T3, we understand that leadership is not about being first, or being in charge, or being in control. It is not about doing things right; It is about doing the right thing. Leadership is a concept embodied by everyone at T3, from the executive management to each of our researchers and analysts. We're
committed to seeking out daring, unexpected approaches to clear more efficient and effective paths to the stated goal. We weigh the risks and benefits of innovative solutions against the risks and benefits of business-as-usual. We make courageous decisions that lead to extraordinary results.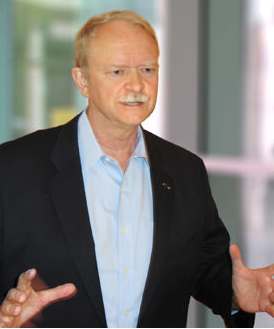 Don Zacherl
Chief Executive Officer


Email
Don likes to solve hard problems. He has lead Special Operations teams in high risk, highly classified environments as well as leading a compartmentalized National Crisis Management Program coordinating the National Security Council and seven federal security agencies (DoD, DoS, NSA, CIA, DIA, FBI, and DHS). He turned around a nation-wide commercial business technology division, radically improving responsiveness, customer service, data management and accuracy, while sharply improving staff morale and performance, and was chosen by "ComputerWorld" magazine as one of the 100 Premier Technology Leaders in the US. Most recently, he was chosen as "Outstanding American by Choice" by the Department of Homeland Security and the Department of Defense.
Don organized T3 TigerTech around three governing principles that continue to drive its development; We are Trusted, Talented, and Tireless. Based on the unique the "Keystone" sustained solution approach, T3 has been repeatedly recognized for excellence; including nomination for the "GovCon" Contractor of the Year award and the NVTC "Hot Ticket" award. T3 has been recognized four times by Dun and Bradstreet 'Open Ratings' for Outstanding Customer Service, scoring an unprecedented assessment of 98 out of 100 over a ten-year period. We use combine mathematics and imagination to accelerate performance. We promote a climate of innovation, integrity, and accountability. We Solve Hard Problems.
Education:
BS, Engineering, United States Military Academy at West Point
MA, Mathematics and Computer Science, Hofstra University
MMAS, Operations and Strategy, Command and General Staff College
MBA, Selected for Beta Gamma Sigma Honor Society, George Washington University
CIO Executive Program, Stanford University
Business Model Development, Aresty Institute, Wharton School of Business, University of Pennsylvania
Microsoft Certified Systems Engineer
PMI Certified Project Management Professional (PMP) • Lean Six Sigma Master Black Belt, Villanova University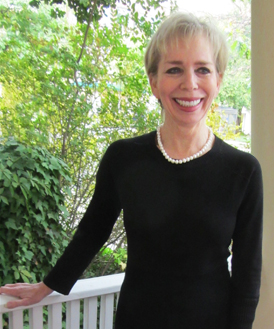 Nancy Curtis
Chief Strategy Officer


Email
Results matter.  Nancy Curtis is focused on strengthening T3 TigerTech's solid foundation through strategic: innovation, market expansion, revenue growth and bolstering the company's strategic partnerships.  She is a resourceful, passionate leader with a sense of urgency. She knows how to help companies make paradigm shifts by empowering individual and team talents in ways never thought possible. Her ability to lead critical business innovations, ensure adoption, and lead teams to deliver sustainable solutions to complex challenges has added over $3B dollars to the bottom line of the companies she has served. Over her 25+ years of experience she has developed a reputation for an exceptional ability to think strategically and operate tactically. She possesses outstanding relationship-building skills, energy, and a high capacity for innovative thinking, balanced with sound business savvy and financial acumen. She has a proven record of accomplishment in sourcing, developing and securing relationships and alliances to expand business and diversify revenue. Her unique combination of vision, technical proficiency, innovative thinking and interpersonal skills drive the results our clients demand. To every business situation she brings a fresh, entrepreneurial perspective – 'how can we do it better?', and a passion for delivering solutions that help clients accelerate results. She is a motivating force for ground-breaking change to meet the demands for greater efficiencies in times of tighter budgets.  Her successes provide the foundation of respect for the challenges facing all of our clients and partners. She is always looking for better ways to help our clients meet their mission critical demands.
Awards:
Received City of Charlotte Award for leadership in the Extreme Mentor Program
Received National Women Business Owners
Member of the Year Award
Nominated "Rising Star Company" of Charlotte
Received President's Award for Excellence – named a 'human dynamo'
Education:
MBA, George Mason University, Fairfax, VA.
BA, George Mason University, Fairfax, VA.
Formerly held TS/SCI/SBBI/FSP/TK clearances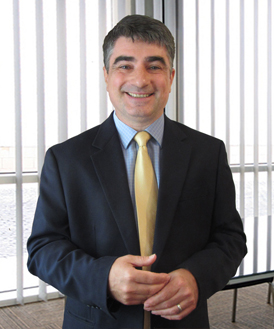 Teodor (Ted) Ghinea
Chief Operating Officer


Email
Performance is paramount. Ted Ghinea ensures delivery of strong and consistent financial performance that sustains long-term growth. He fosters exceptional quality and timely performance in the execution of programs, while developing operational solutions that exceed customer expectations and maximize value. Ted builds long-term relationships based on expertise, professionalism, and results. Ted is a forward-thinking operations leader adept at minimizing costs and improving quality by employing Lean & Six Sigma processes and effective project management. He applies results-oriented problem solving expertise in strategic planning, consulting, government relations, streamlining operations, directing growth, and building high-performance teams. He has created alliances and built relationships that support T3's long-term revenue growth by successfully managing operations in fast-paced environments requiring change and laser-focused attention. He has initiated Best Practices for optimization and quality improvements including improved operating efficiency and controlled costs, with changing customer and project requirements. Ted joined T3 Technologies as the COO after building a successful project management consulting company. With over twenty years of professional experience in managerial and technical positions, Ted has consulted for private and public organizations in both local and federal agencies. He has an MBA from Virginia Tech, a Master Certificate in Lean/Six Sigma, and is PMP certified.
Awards:
Selected for Lead Virginia: 2010
2002-present: Virginia Tech MBA Alumni Advisory Board
Education:
BS, Aeronautical Engineering, The Polytechnic Institute of Bucharest, Bucharest, Romania
Post-Graduate degree, Public Relations, National School for Political and Public Administration, Bucharest, Romania
MBA, R.B. Pamplin College of Business, Virginia Tech
PMI Certified Project Management Professional (PMP)
Lean and Six Sigma Black Belt, Villanova University
CompTIA Certified Project + Professional