Client Name withheld at client request; Fraud Detection and Analysis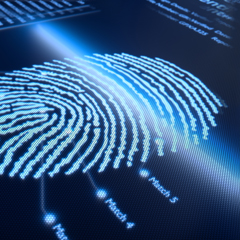 Printable PDF
Gel nails first appeared in the U.S. in the early 1980s, Gel polish
but were met with limited success. At the time, Nail polish
the manufacturers of gel lights and the gel itself had not joined forces, Nail care
not yet recognizing the need to precisely match the intensity of the light to the photoinitiators in the gel.gel nail art
Nail techs and clients soon found out that ­using the wrong light or applying too much gel caused a burning sensation on the client's fingertips.Nail care
Additionally, education on gel application was limited, leaving nail techs in the dark about the product, and home-use ­systems were introduced around the same time, damaging the reputation of salon-use systems by ­association. gel nail polish color set
By the end of the '80s, many companies had pulled their gel products from the market.
Nail gel
A commercial financial and insurance firm was experiencing rising customer fraud and wanted to increase their detection success rate and the operating cost. Fraud was endemic in their sector and employing high cost professionals
in law, medicine, and administration was a severe constraint. In addition, the process was slow, and they were uncertain how successful they were at detecting fraud attempts.
T3 TigerTech applied a sophisticated mathematical forensic technique called "Benford′s law" to the the insurance claims process. This approach is relatively new and had been used to detect accounting irregularities. It is based on the predictive frequency of nominative first digits in natural occurring systems.
In the graph below, the predicted first digit frequency is in red, while the actual first digit frequency is in blue. The analysis indicates that there is very high likelihood of fraud in the targeted data, since the appearance of the digit '3', '7', and '8'occur well below the expected frequency as a first digit, and that the fraud is located in data beginning with those digits.
Benford′s law is a relatively new advanced analytical tool that is used to identify fraudulent data in forms, applications, and other organized data submissions, such as tax, accounting, treatment, and performance data. As a statistical analytical tool it has wide application to a wide variety of data sets for the purpose of detecting fraudulent data.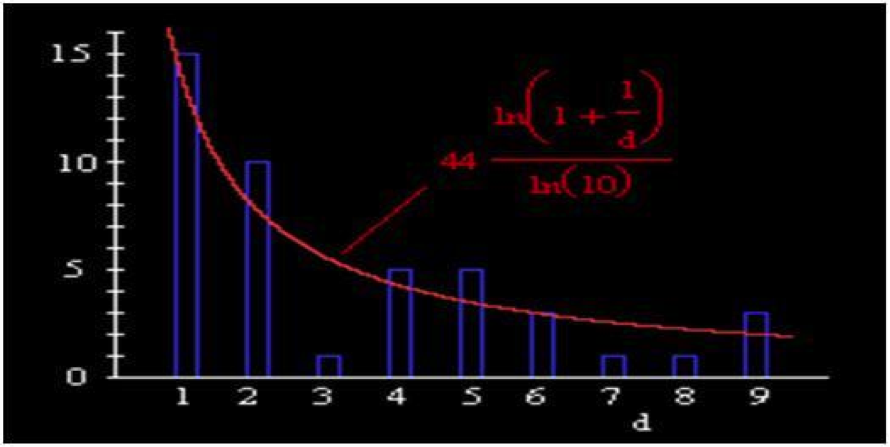 The application of Benford′s Law has been recognized as a particularly effective tool for fraud detection by "Journal of Forensic Accounting", and "The New York Times". Analytical applications of Benford′s Law has been used successfully to detect and ultimately prove fraudulent behavior, is used by the IRS to help screen for and detect fraud, and is considered legally admissible as any other mathematical and statistical tool when applied appropriately.
The company was able to use the tool and analysis developed by T3 TigerTech to significantly increase its fraud detection and legal prosecution, as well as
contain costs. The ultimate result was a reduction in fraud attempts, since the company had become so effective at fraud detection.